The world's biggest biodiversity summit since the start of the pandemic has opened in the French port city of Marseille with a warning from Emmanuel Macron that "there is no vaccine for a sick planet".
Speaking at the opening of the IUCN World Conservation Congress, the president echoed warnings from leading scientists that humanity must solve ongoing crises with climate and nature together or solve neither, urging the world to catch up on preventing the loss of biodiversity.
"There is no vaccine for a sick planet," Macron said, detailing the urgent tasks of phasing out pesticide use, ending plastic pollution and eradicating raw materials linked to deforestation of rainforests from supply chains around the world.
The Hollywood actor and environmentalist Harrison Ford, speaking on behalf of Conservation International, paid tribute to the role of young environmentalists in protecting nature and battling the climate crisis.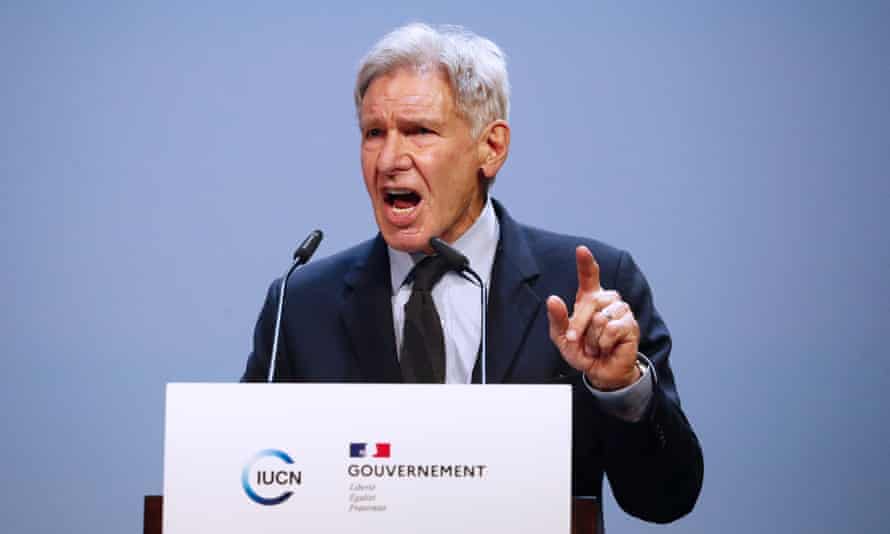 "Reinforcements are on the way," Ford said. "They're sitting in lecture halls now, venturing into the field for the very first time, writing their thesis, they're leading marches, organising communities, are learning to turn passionate into progress and potential into power. But they're not here yet. In a few years, they will be here."
Ford, a passionate campaigner for the protection of the Amazon, highlighted the role of indigenous communities in protecting nature.
In a parallel event, indigenous groups, academics and campaigners from 18 countries gathered in the port city for a "counter conference" called Our Land Our Nature.
Delegates want to highlight the way in which indigenous people are negatively impacted in the name of international ambitions to create space for wildlife.
A key challenge is the policy target of protecting 30% of the planet by 2030, which campaigners say could violate many indigenous people's rights.
"I think we need to rethink the definition of protected areas, those that exist, and we need to look for a more sophisticated model of biodiversity and conservation," said Dr Mordecai Ogada, director of Conservation Solutions Afrika. "We need to break down the narrative into much smaller and more complex pieces."
Hundreds of protesters, including representatives from Survival International, Extinction Rebellion, Rainforest Foundation and Minority Rights Group gathered at the Porte d'Aix, which marks the old entry point to Marseille, and marched to the city's harbour in the pouring rain. The demonstration concluded with speeches, small theatrical displays and chants.
https://www.theguardian.com/environment/2021/sep/03/worlds-biggest-biodiversity-summit-since-covid-opens-in-marseille-aoe